Recommended Homeschooling Classes

Classes are held at the Excellence In Education Resource Center in Monrovia unless otherwise indicated: 2640 S. Myrtle Ave.Monrovia, CA 91016 (626) 821 0025. Some courses may also be offered online. Many classes are ongoing with open enrollment, and times are often flexible. Please contact EIE ((626) 821-0025) or the individual teacher to verify details and for further information.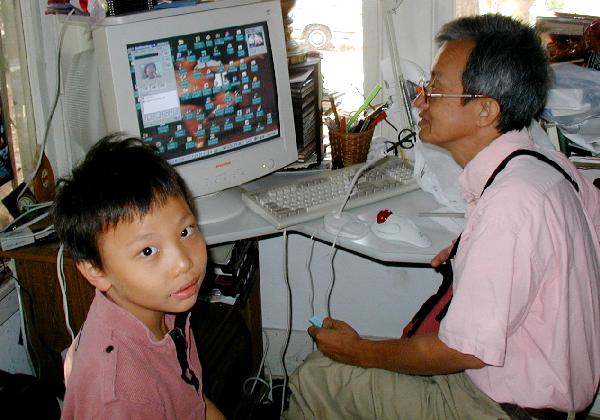 PHYSICAL SCIENCE
9th grade level
This class will cover material in the following areas; the scientific method, energy and motion, acceleration and momentum, matter (solid, liquid, gas), atomic structure and chemical bonds, properties of substances, light, sound waves, electricity, electronics, nuclear reactions and energy sources. This course includes lecture, hands-on labs, homework assignments, quizzes, and a science fair. A basic understanding of Algebra is necessary for this course. Cost: Tuition is $400.00 per year with payments ($200.00) due by September 12, 2006 and January 2, 2007.A textbook and lab book are required, all other materials are included in the cost of the class. Textbook: Physical Science by Glencoe. This is the 1999 edition and you may purchase it used at www.fes.follett. com or new from EIE.
Lab Book: Physical Science Laboratory Manual by Glencoe. You must pre-order this book through Carolyn at EIE (626) 821-0025, she will only order books that are prepaid. Books must be ordered by July.
A NOTE ABOUT THE PHYSICAL SCIENCE TEXTBOOK: Although Glencoe is a secular publisher, Science 2-u has chosen to switch to this book for two reasons. First, it explains the material in a MUCH SIMPLER manner than the BJU book and secondly, language on origins doesn't come up in Physical Science since we are dealing with chemistry and physics only.
WHEN: CALL FOR INFO.
Tuition: $275 per semester. Charter students $300 per semester.
CONTACT: Jill Wilcox (562) 630-6987

&nbsp