Homeschooling Thoughts
I think my deepest criticism of the educational system at that period [junior high and high school], and that also applies to other periods, is that it's all based upon a distrust of the student. Don't trust him to follow his own leads; guide him; tell him what to do; tell him what he should think; tell him what he should learn. Consequently at the very age when he should be developing adult characteristics of choice and decision making, when he should be trusted on some of those things, trusted to make mistakes and to learn from those mistakes, he is, instead, regimented and shoved into a curriculum, whether it fits him or not.
-Carl Rogers (1902 - ) U.S. psychologist, in R. Evans' "Carl Rogers: The Man and His Ideas"
The immediate case against compulsory school for adolescents is quite simply their barbarity: it is a triangle of hatred, humiliation and contempt.
- Frank Musgrove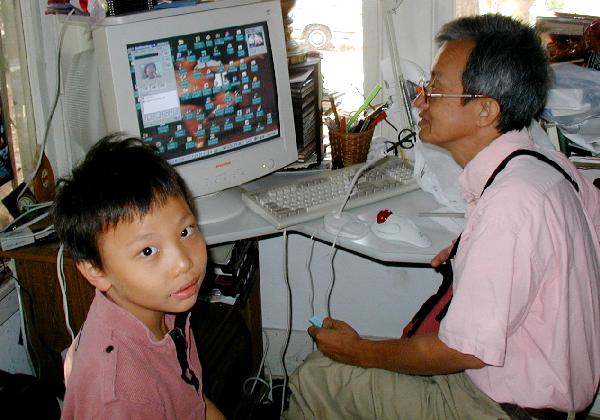 When you make the finding yourself - even if you are the last person on Earth to see the light - you will never forget it.
- Carl Sagan