Thoughts for Homeschoolers
The concepts introduced by Maria Montessori in 1907 now begin another hundred years of influence. She believed in basing education on obseving children and how they learn rather than upon an arbitrary curriculum.
See
Montessori Homeschooling
.
When you make the finding yourself - even if you are the last person on Earth to see the light - you will never forget it.
- Carl Sagan
How to make reading as simple as possible! Kindle: New from Amazon.com.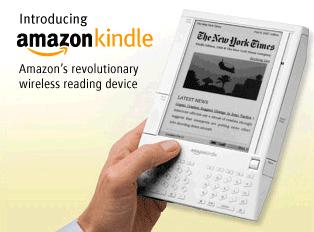 Kindle: Amazon's New Wireless Reading Device.
No monthly fees. Use anywhere. Rapid inexpensive book downloads. Weighs only 10 oz. Barely thicker than a pencil. Reads like paper. Many free resources, including Wikipedia and the Oxford American Dictionary. Holds 200 books with memory expansion for more. One charge lasts for days -- read War and Peace on a single charge. $359.

&nbsp