Recommended Homeschooling Classes

Classes are held at the Excellence In Education Resource Center in Monrovia unless otherwise indicated: 2640 S. Myrtle Ave.Monrovia, CA 91016 (626) 821 0025. Some courses may also be offered online. Many classes are ongoing with open enrollment, and times are often flexible. Please contact EIE ((626) 821-0025) or the individual teacher to verify details and for further information.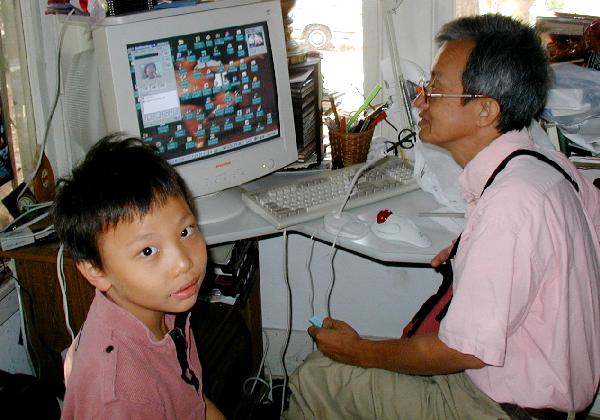 California Homeschool Network Expo resource material
This page is for sharing resources with CHN conference attendees.
---
SAT, ACT, TOEFL College Prep English Practice
---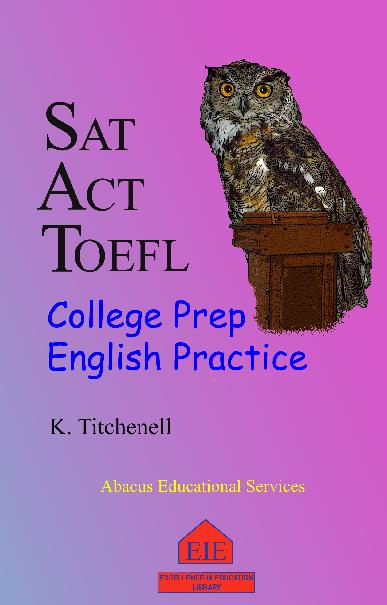 SAT, ACT, TOEFL College Prep English Practice is a book for the serious college-bound homeschooler with little time, limited patience and a low boredom threshold. Vocabulary learnt in meaningful and entertaining context, grammar demonstrated in highly memorable examples and writing style devices illustrated and practiced throughout the book teach essential language skills, mastery over which will benefit college students throughout their academic careers as well as lead to high scores on college entrance exams.
CONTACT: K. Titchenell (626) 798-9657
or email:
eieclass@abacus-es.com

&nbsp